Our Kimono Straps are meticulously crafted and handmade in Japan, with hooks made from the production leftovers of wood from our guitars, adding a natural element that harmonizes with the beauty of the vintage kimonos while promoting eco-friendliness and sustainability. The strap-ends are made of premium genuine Italian or vegan leather. These straps are adjustable from 90cm (35in) to 156cm (61in) and are suitable for most instruments, such as ukuleles, mandolins, acoustic classical and electric guitars, bass, and more. With our Kimono Straps, you can bring the enchanting magic of Japan with you wherever you perform. We offer two enchanting types of straps:
OBI 帯
Handmade from authentic vintage obi fabrics, which are traditional sashes worn with kimonos and martial arts uniforms. Each piece is carefully selected for its quality and beauty, and is one of a kind, making it a valuable addition to any collection. The vintage obi fabrics used to make the Obi strap are not reproducible, making each piece even more special and unique. In addition to its aesthetic value, the Obi strap is also eco-friendly as it repurposes vintage obi fabrics that might otherwise go to waste. By choosing the Obi strap, you get a stylish, functional, and collectible accessory that is a testament to the rich cultural heritage of Japan.
Obi Strap 1
$198.99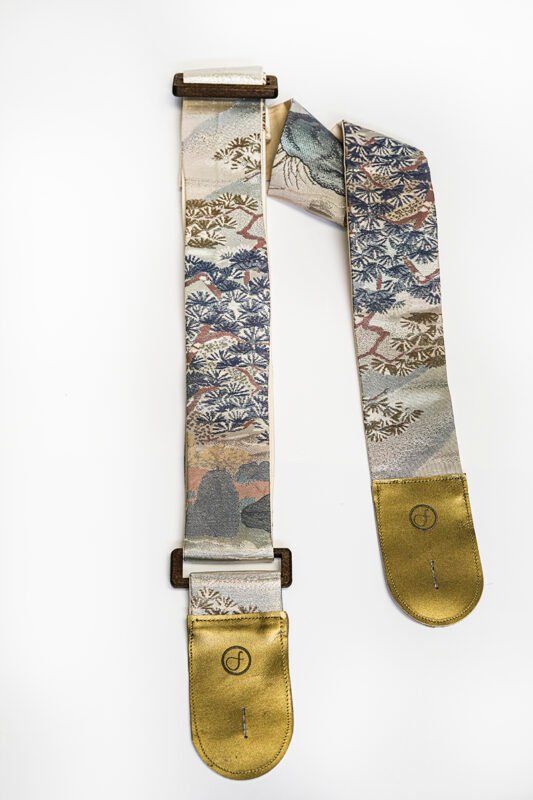 Obi Strap 2
$198.99
UKIYO-E (

浮世絵

)
Stunning straps made from authentic vintage fabrics that reproduce iconic Japanese drawings in Ukiyo-e, a genre of art that flourished during the Edo period (1603-1867) in Japan. Ukiyo-e, which translates to "pictures of the floating world," depicts various aspects of Japanese culture such as nature, history, mythology, and famous personalities. Each KimonoStrap showcases intricate and colorful designs, featuring bold and striking imagery that captures the essence of this mesmerizing art. Whether it's a depiction of a majestic dragon or a serene cherry blossom tree, our KimonoStraps transport you to a world of beauty, tradition, and creativity.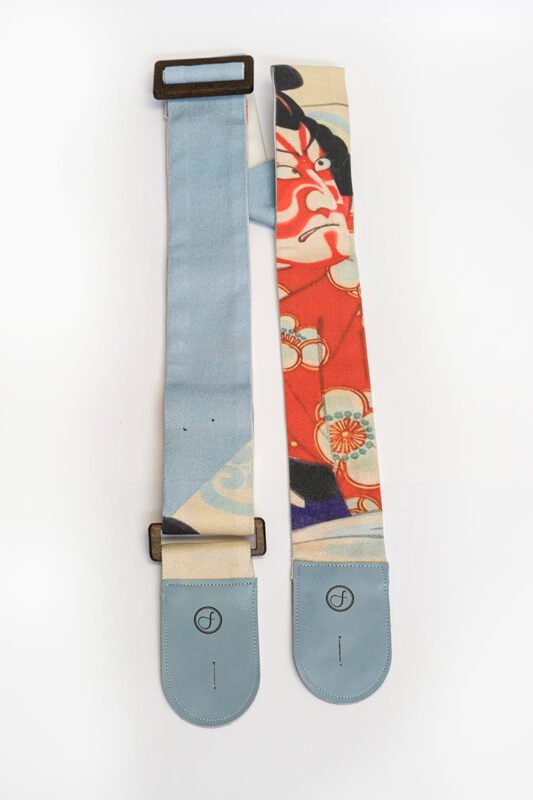 Ukyo-E Strap U1
$69.99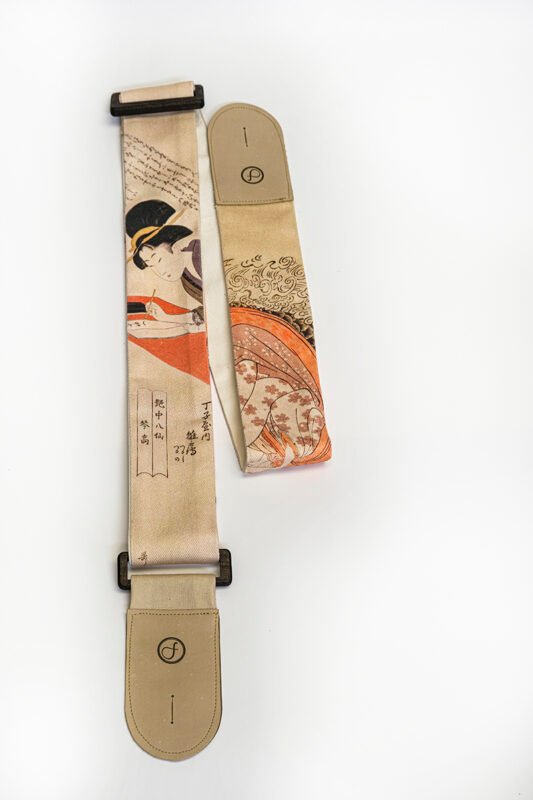 Ukyo-E Strap U2
$69.99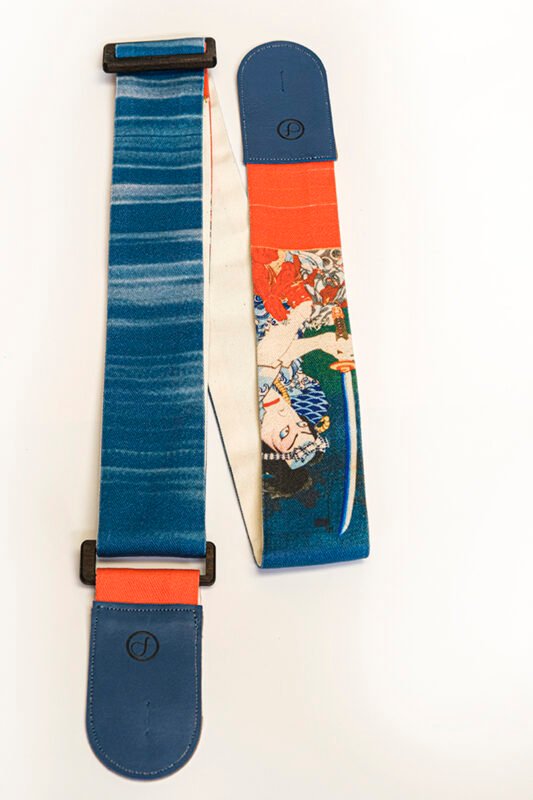 Ukyo-E Strap U3
$69.99
Ukyo-E Strap U4
$69.99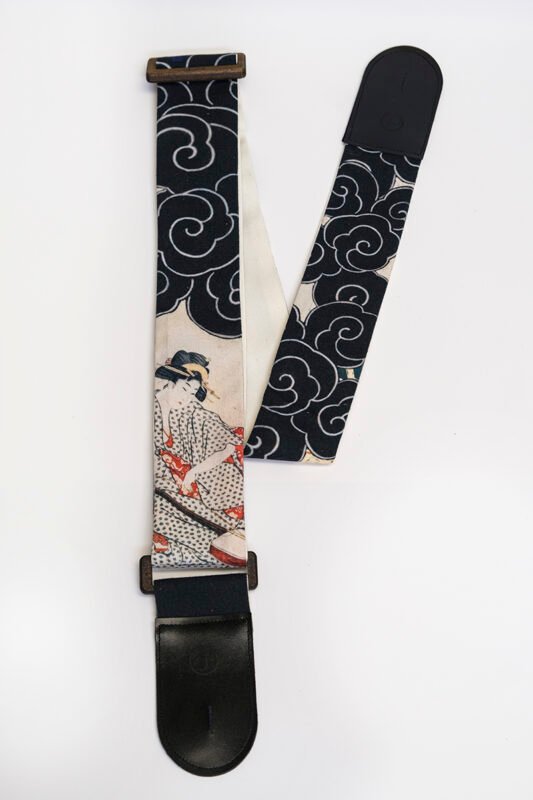 Ukyo-E Strap U5
$69.99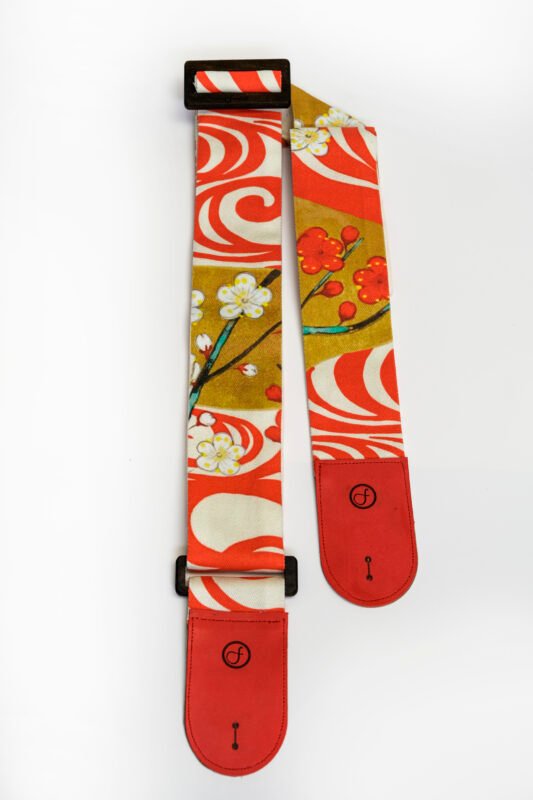 Ukyo-E Strap U6
$69.99